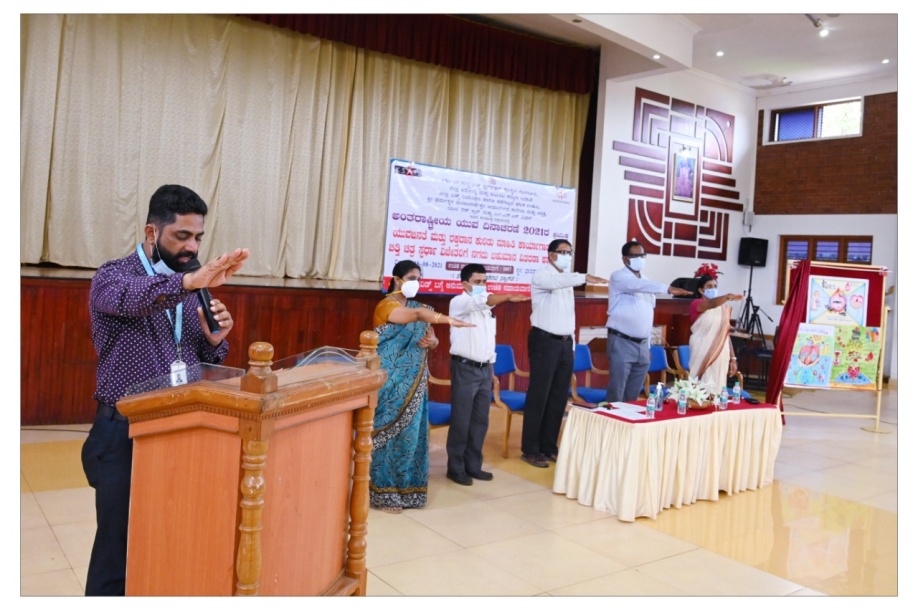 Youth Red Cross & NSS
A Guest Lecture in SDM Ayurveda College Udupi on Blood Donation conducted on behalf of international youth day.
Youth Red Cross and NSS unit of Shri Dharmasthala Manjunatheshwara College of Ayurveda, Kuthpady, Udupi in association with District Aids Prevention and Control Unit organized a guest lecture on the topic 'Blood donation' on behalf of International Youth Day on 18/08/2021.
The program was inaugurated by Dr Vasudeva Upadhyaya, Taluk Health Officer. The Key Note address was given by Dr Chidananda Sanju. The program started with welcome address by Mr Mahabaleshawar, District program supervisor. The winners of the poster presentation competition received felicitation from the dignitaries on the dais. III BAMS student of SDM Ayurveda College Miss Inchara Y M got Third price on the occasion. Dr Chenna Deepika, Assisstant professor, Blood Bank, KMC, Manipal delivered a guest lecture on the topic "Responsibility of youth in blood donation". Dr Mohammed Faisal, Program Officer, Youth Red Cross gave oath on covid-19, Aids and Blood Donation to the gathering. Dr S R Moharer, Head of the Community outreach service committee addressed with presidential speech. Dr Vidyalakshmi, NSS Officer proposed the vote of thanks. The program started with prayer by Dr Anju Balakrishnan and Dr Lachita. Dr Lekhan compered the program.