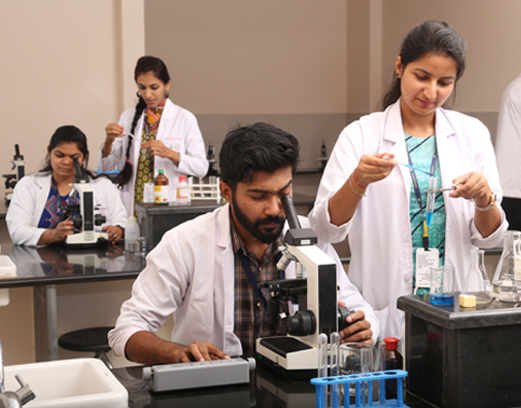 Evidence Based Knowledge Of The Disease
Goodwill And Compassion Towards The Suffering
Health is an important requirement to achieve Dharma, Artha, Kama and Moksha.
Aim of Ayurveda is to preserve the health of a healthy individual and to mitigate the diseases in an ill person
Establishment of the facts of the disease through evidences Pratyaksha, Anumana, Shabda and Upamana are the evidences considered
Through training of students by efforts of regular practice of Ayurveda and interaction of utilising current informations of medicine.
Services offered
Pathology Lab
Microbiology Lab
Fully automated biochemistry analyzer
Automated haematology analyzer
Electrolyte Analyzer
Digital Urine analyser
Microscopy
Special features:
ELISA Reader (Photo) – Hormonal & tumour marker
Nephlometer – Immunoturbidometric assays
Range of Investigations performed
Packages
Quality control commitment: We perform Internal Quality Control (IQC) programme on daily basis to establish whether a series of technique and procedures are performing consistently over a period of time and deployed to ensure day to day consistency.
Periodically we perform External Quality Assessment (EQA) programme to identify the degree of difference between our laboratory's result and those obtained by other centres.
Other Clinical facilities:
TMT (Photo)
ECG
X-ray
Endoscopy
USG