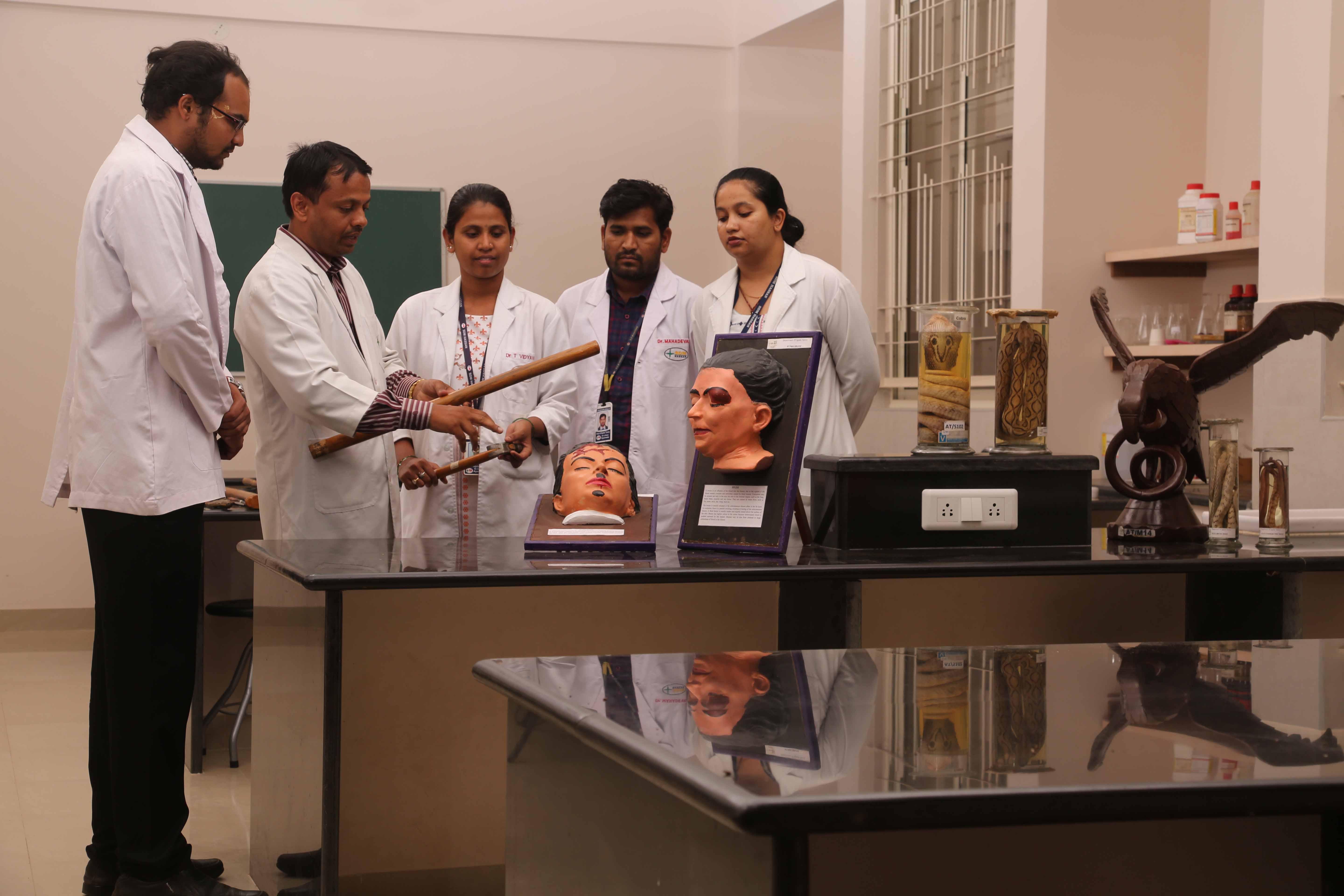 To create well versed/trained Ayurveda visha vaidyas, so that they can treat needy people.
To generate good Forensic science & Medical Jurisprudence experts in the field of Ayurveda to regulate and handle legal issues and medical laws.
To do detailed & Comprehensive research on Visha dravyas, Antidotes, Treatment modalities of Sthavara & Jangama vishas and all the concepts of Agadatantra
The Agadatantra department seeks to provide excellent theory, clinical & practical education and exposure with a view to shaping efficient teachers, physicians and researchers in the field of Agadatantra, who are intellectual, morally upright and socially sensitive.
Services provided
Simulators for demonstration of gastric lavage ; endotracheal intubation
P.D postings. Clinical orientation classes for 1st year post graduate
Field visits were in different visha vaidyas will be visited
One month P.G postings to papensiary visha Kendra
15 days P.G postings to S.D.M Medical college Dharwad to undergo Postmortem training and clinical toxicology
One week Court Postings to observe medico legal cases
Postings in Research lab to undergo training for taxonomic validation of different plant mentioned in toxicology
Trained under Pharamaco vigilance committee
Preparation of few ayurvedic formulation which are used in poisoning cases
Basic test carried out to identify adulterants in food