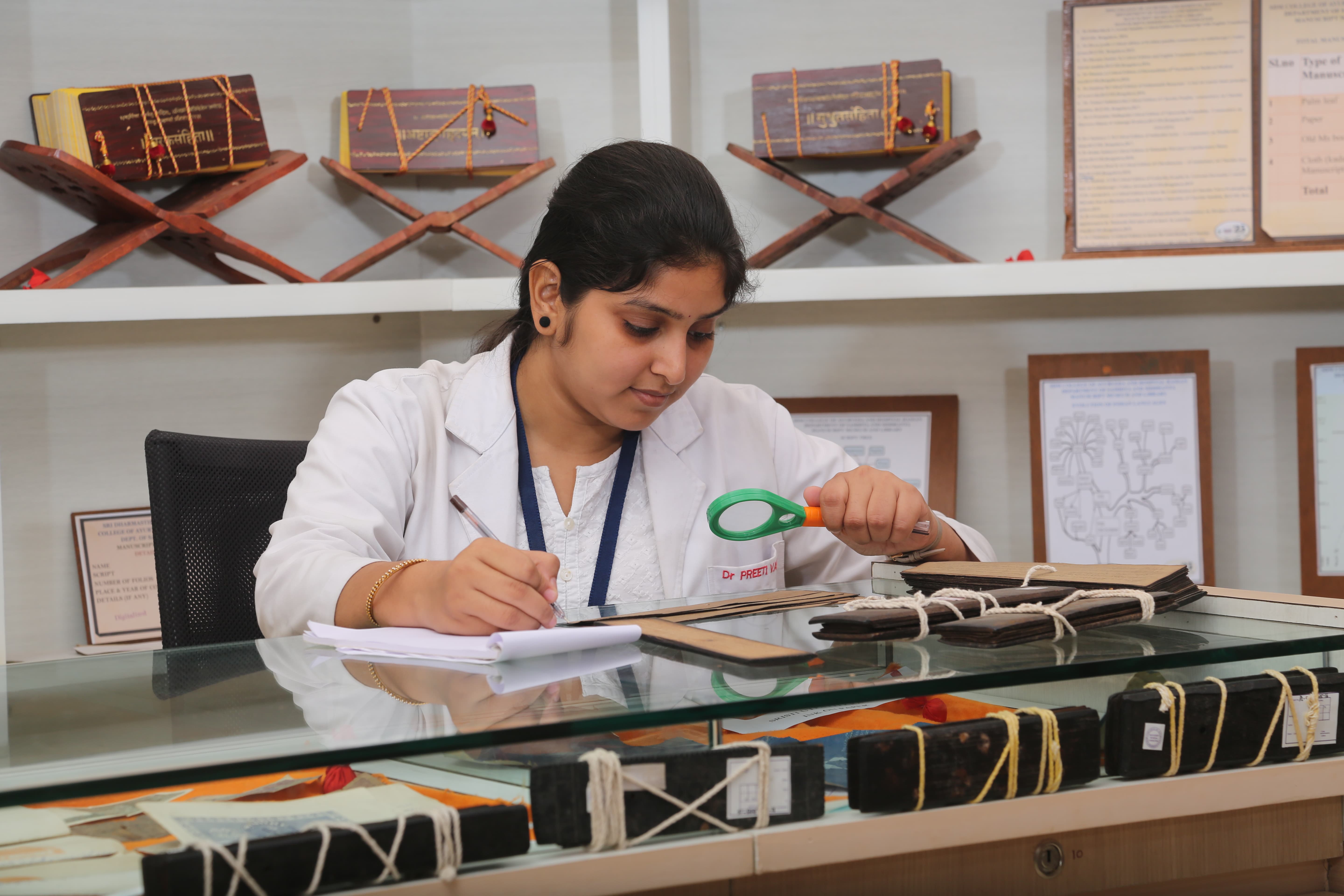 Vision
To uphold the Basic Principles of Ayurveda in order to propagate health and wellbeing worldwide.
To understand and establish the Basic Concepts mentioned in the Classical texts.
To conduct  Researches  with possible integration with modern science for better health care practice.
To conduct  Seminars  and Conferences to exchange and integrate the Basic Concepts.
Services provided
Undergraduation program – 5 subjects (Samskrita, Padartha Vijnanam evam Ayurveda Ithihasa, Moulika siddhanta evam Astanga Hridaya, Charaka samhita purvardha and Charaka Samhita Uttarardha) are handled.
Post graduation program is also present.
Pedagogy (teaching training program) is a part of departmental activity.
Samskrita Sambhasha Shibira (Training students with the basics of Samskrita for learning and communication) is also effectively conducted.
Shloka Patana (Method of Reciting Samskrita verses) for proper understanding is also carried out.
Lipi Shastra manthana (Training to read, edit and translate ancient ayurveda manuscripts) is also held for post graduates.