When it comes to student life, the journey is just as important as the destination, if not more. The campus life at SDM is facilitated such that the journey is as memorable as it is perfect for learning. The dimensions of learning and experiences students are allowed to tap here are confidently amongst our most unique features.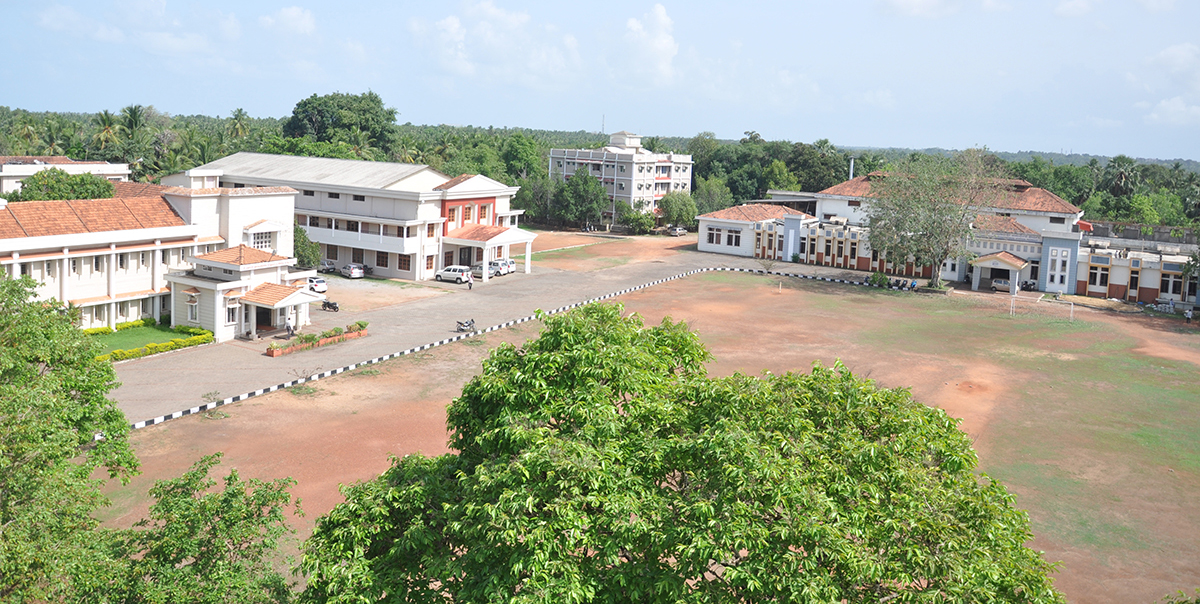 The SDM Ayurveda Udupi campus expands over 21 acres of land in Udyavara at Udupi, and is known for its green cover throughout. The institution was established here on the 1st of July in 1958, making for a glorious 6 decades of Ayurveda education and service in the area. The campos hasspecialization in IPD & OPD with Clinical laboratory and dispensary, well equipped research facility, vast herbal garden with variety of plant species, modernized ayurveda medicinal pharmacy, a vast auditorium, dissection hall, separate animal house for research, separate furnished boys & girls hostel, bank with ATM facility & a unique sewage treatment facility. The campus thus facilitates a holistic learning and living ambiance.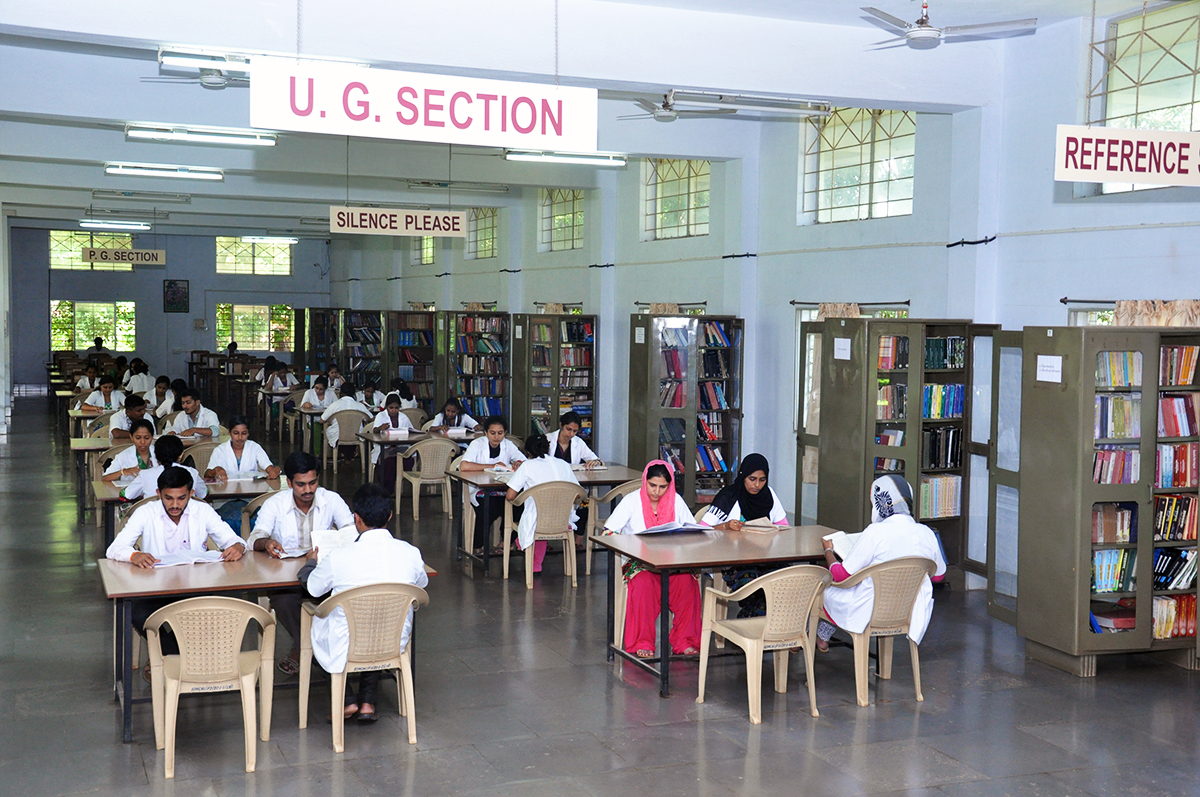 A Digital library with ample-e-books and internet facilities are available within the campus for free access. The collection contains 20,080 books, out of which 15,534 are relevant for undergraduates and 2,809 for postgraduates. There is book bank for reservation students, 1158 number of research books, 66 different varieties of magazines, 572 of thesis books, 484 of CD's alongside other provisions.
Other than the main library, separate departmental libraries are also available. Free access E-journals, e-books and data bases under HELINET consortium are made accessible for students' benefit.
OPAC ( Online Public Access Catalogue)
Shodh ganga: a reservoir of Indian Theses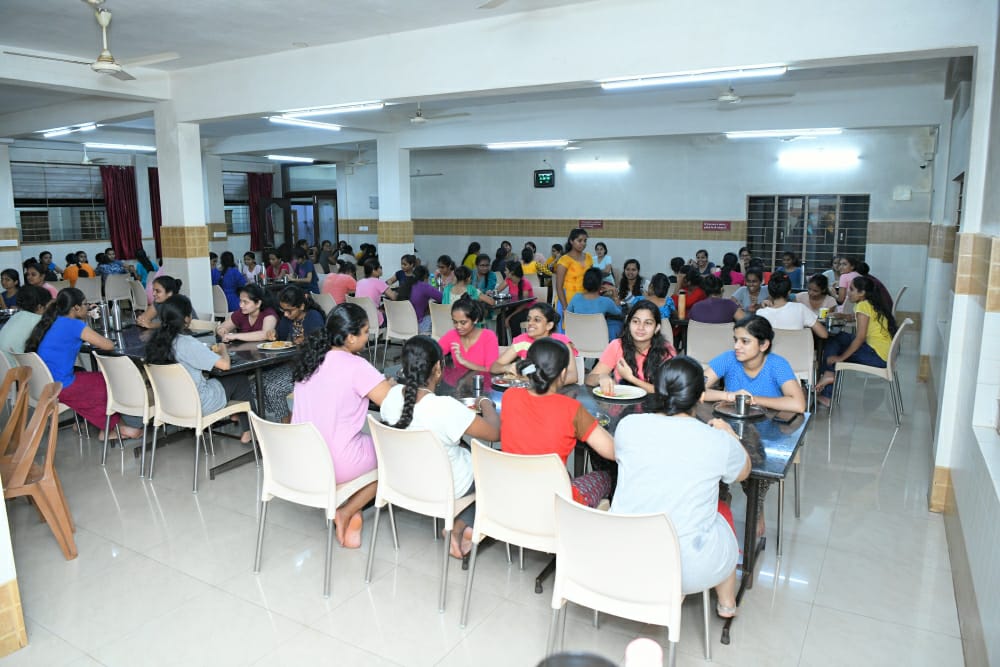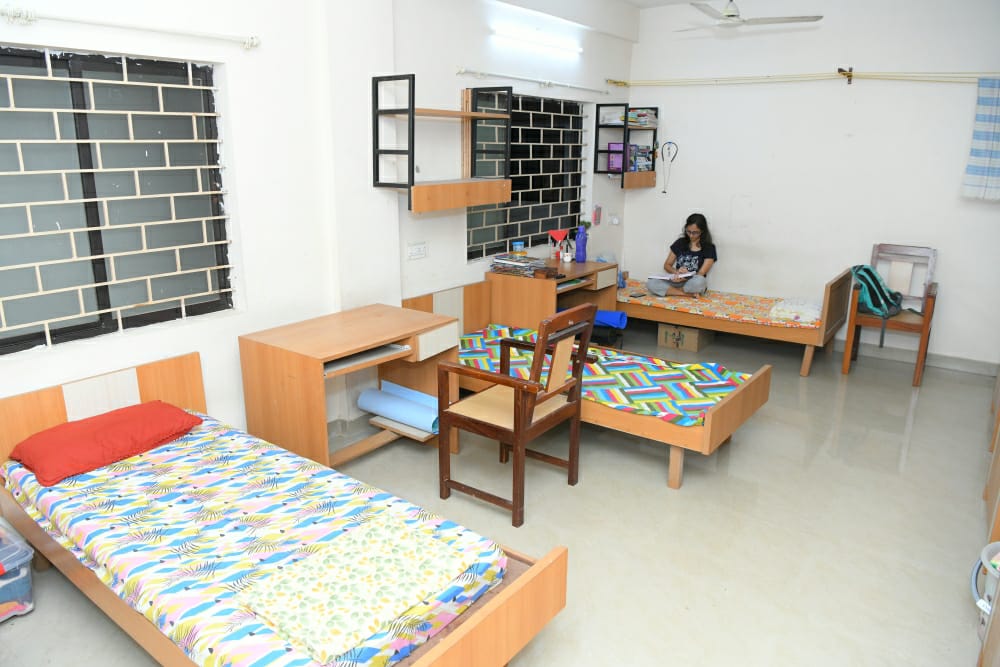 Separate hostels for both boys and girls are established and well maintained within the campus. Both hostels constitute modernized hygienic kitchen and dining halls. Modern amenities including spacious halls, dining rooms, secured environment with 24 hours security and CCTV surveillance are provided.
The hostels can accommodate 50 boys and 350 ladies.
Hostel inmates are provided with GYM facility, yoga/prayer hall, reading room etc.
The hospital currently functioning as a sister organisation of SDM College of Ayurveda Udupi was initially established in 1974, with 50 beds that served the needy as well as provided learning experiences for the students. Currently, it is well equipped with 275 beds, in a new building where treatment facilities range from deluxe, special and semi special rooms to general wards. The facility is also well equipped with maternity and children's wards.
Other facilities in the hospital include Operation Theater, labour theater, Panchakarma theater, emergency I.C.U., physiotherapy and yoga hall, sophisticated diagnostic facilities like X-ray, E.C.G., Echo cardiogram, clinical lab with auto analyzer, U.S.G, phototherapy, incubator, video endoscopy and 10 Outpatient specializations research units for asthma, diabetes, obesity and infertility.
Govt. of Karnataka has recognized the hospital for pulse polio & family planning program.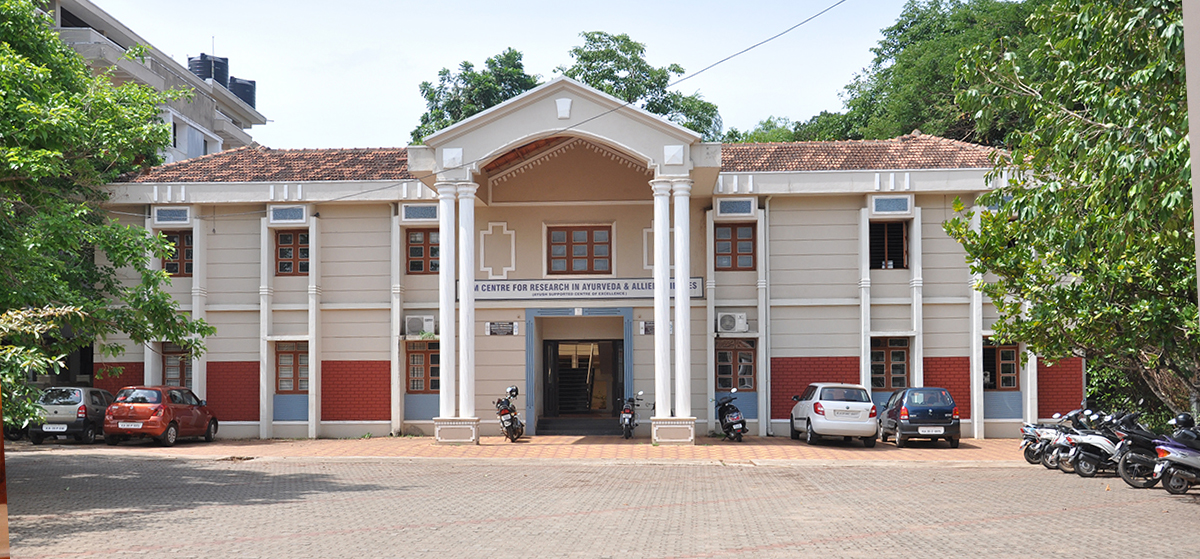 The importance of research is never emphasized enough, but it is facilitated as best as possible at SDM College of Ayurveda. The research centre of the college has Pharmacology and Toxicology, Pharmacognosy, Pharmaceutical Chemistry, Clinical Biochemistry and Microbiology and Biotechnology Labs. A state of art animal house has been built for expansive research in the field.
Facilities and guidance are provided in research to MD (Ayu) Dissertation and Ph.D (Ayu) thesis for both SDM and non-SDM Institutes. Research life at SDM Ayurveda constitutes the following factors-
Drug testing facility specializing on HPTLC profiling and pharma-cognostical studies.
Dedicated R&D facility for SDM Ayurveda Pharmacy.
Research projects submitted to ICMR, DBT, CCRAS, PCIM, Karnataka Jnana Ayoga (KJA), UGC, RGUHS (Rajiv Gandhi University of Health Sciences), EMPRI.
RGUHS research projects with UGC as a collaborative entityt and a project on standardization has been sanctioned by PCIM (New Delhi).
SIRO (Scientific and Industrial Research Organization) recognition by Department of Scientific Research (DSIR) New Delhi.
The Clinical Biochemistry Laboratory with Automatic Clinical Analyser, electrolyte analyser, urine analyser, Auto cell counter for haematology, and Nepholmeter.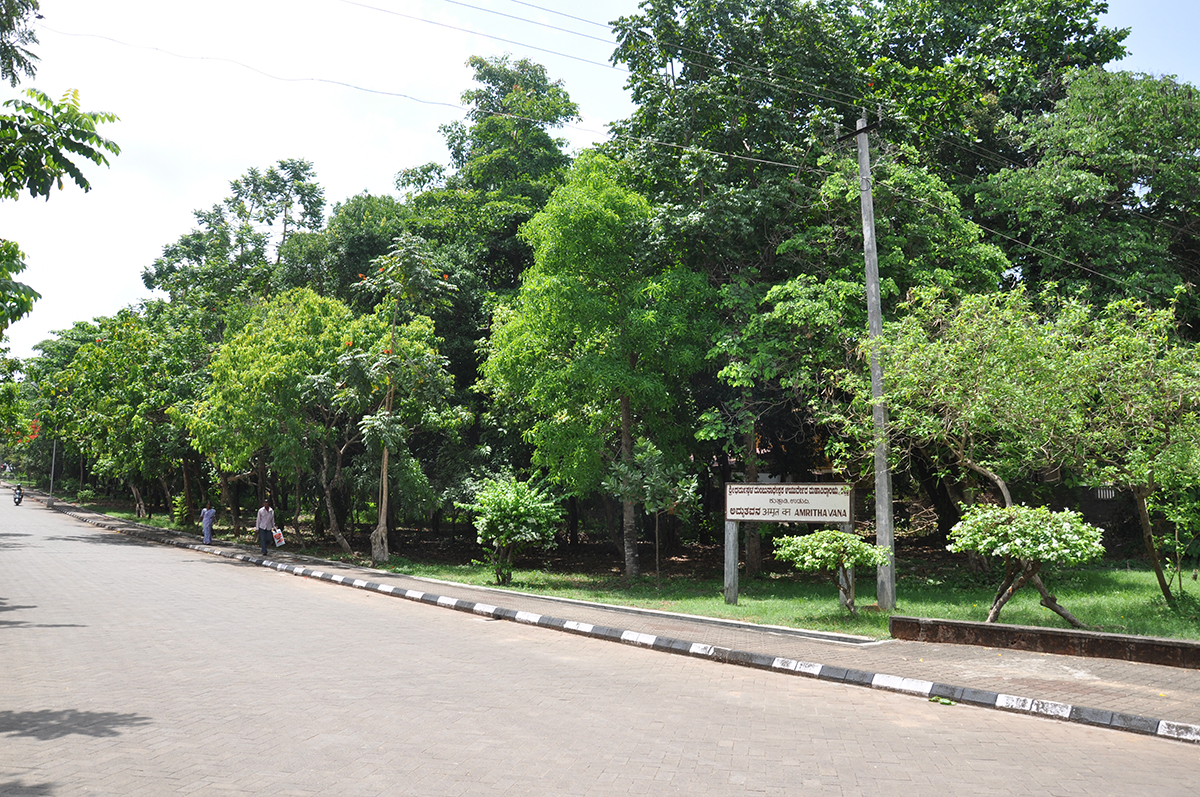 The Herbal Garden is a unique feature of SDM Ayurveda College Udupi. 7 acres of land is exclusively earmarked to form the herbal garden. The garden now consists of 2200 medicinal plants of 400 species. The plants have clear and easy identification with Sanskrit and botanical names to help the students and public. The garden is irrigated with treated water with water purification plant situated in campus.
The food court of an Ayurveda institute is amongst its highlights, owing to the importance of food prescribed in the medicinal science studied here. Adhering to the same norms, the food court at SDM Ayurveda Udupi facilitates hygienic preparation of the south Indian as well as north Indian delicacies , thus catering to the needs of the varied crowds at hospital as well as college. The food court also has a varity of south Indian as well as north Indian delicacies.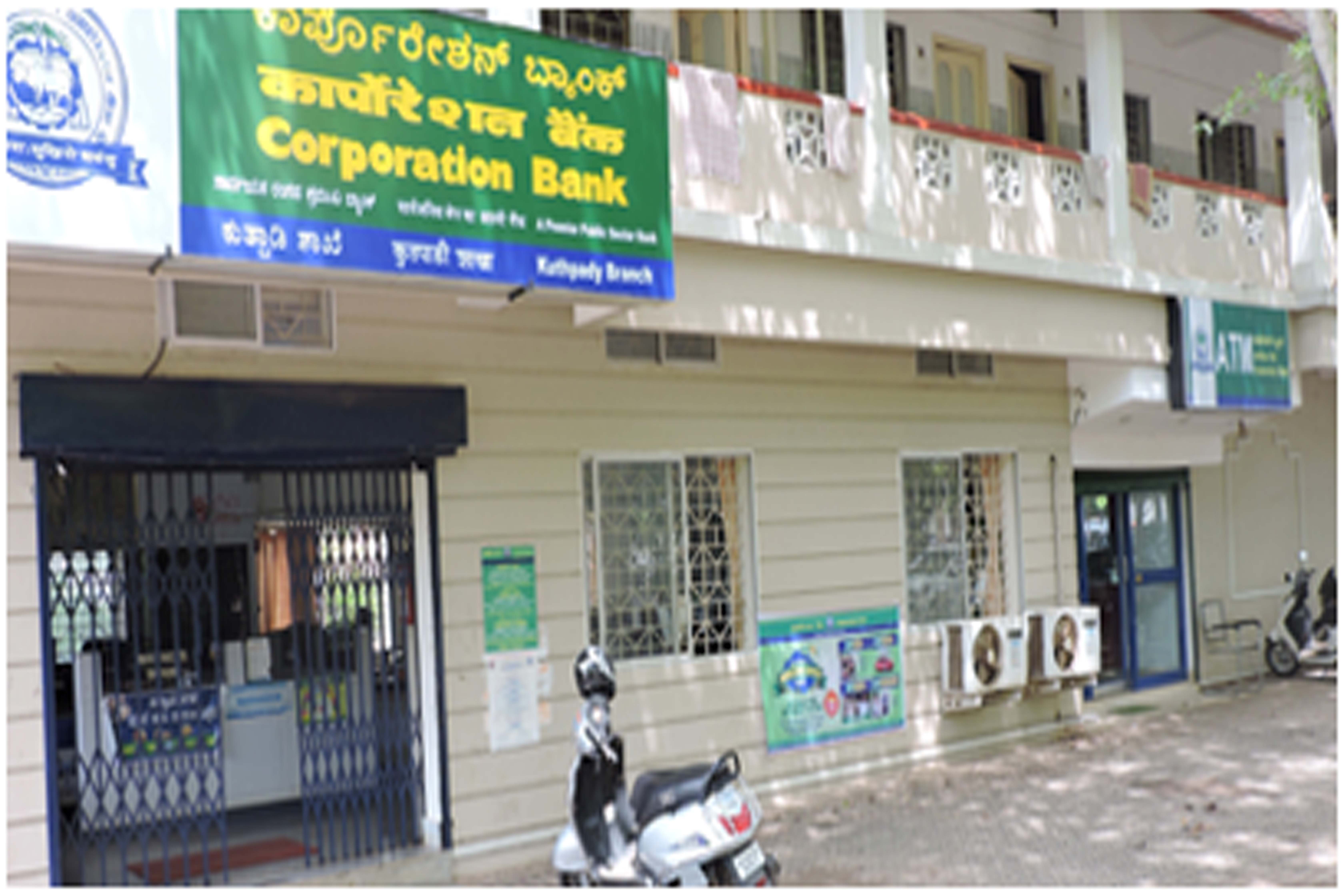 Corporation Bank has extended its services in our campus.
Easy transaction and safe transaction for the students
ATM facility is also made available inside campus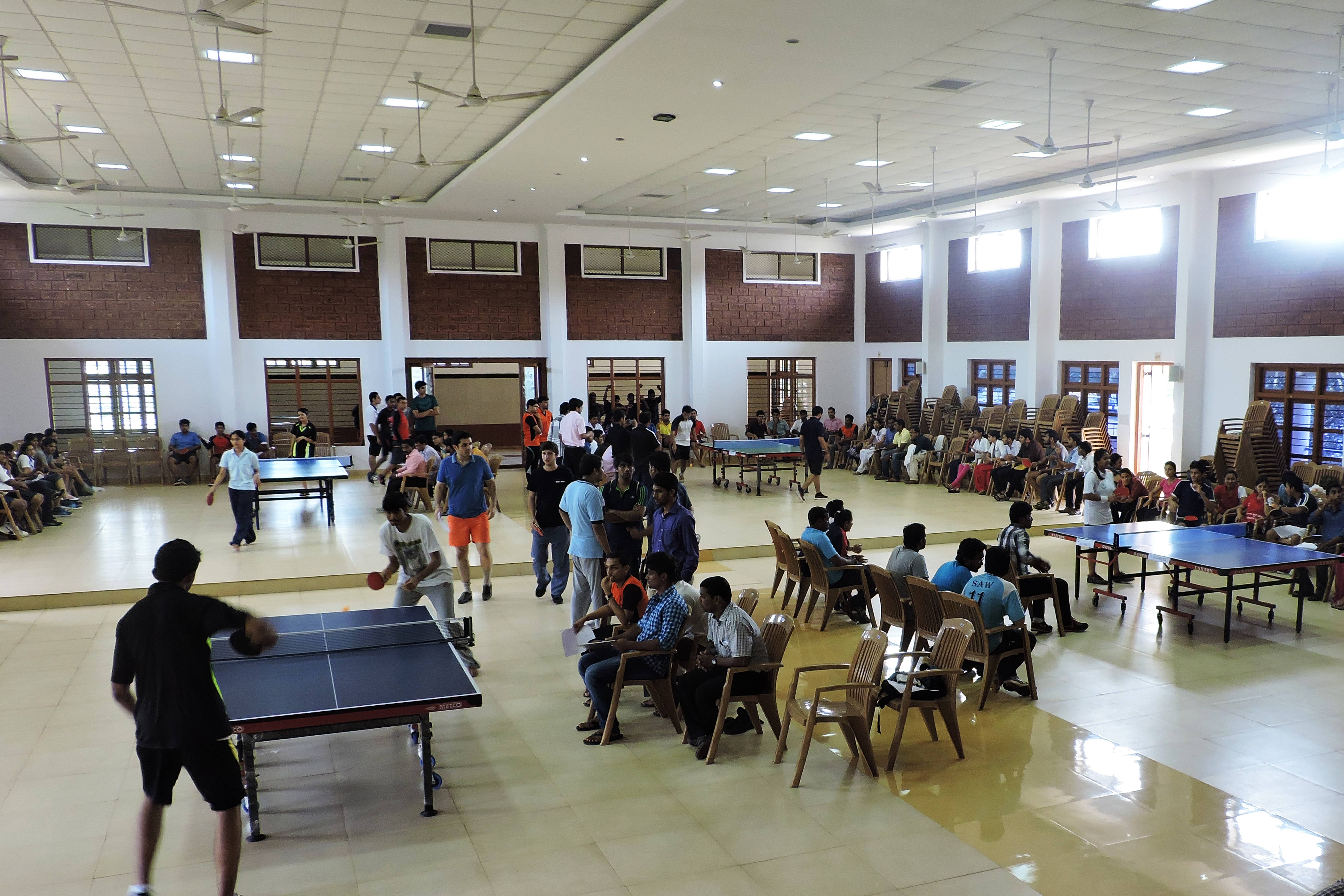 A well maintained playground is available for sports and athletic activities.  There are facilities to play cricket, volley ball, football, throw ball and indoor games such as chess, carom, table tennis; which are made good use of by the students as a routine. Our teams also ensure participation in intra as well as inter College sports and games events with accomplished results.
In order to keep the students physically fit, a multi-facility gym is also active in the campus, aided by a full-time physical director.