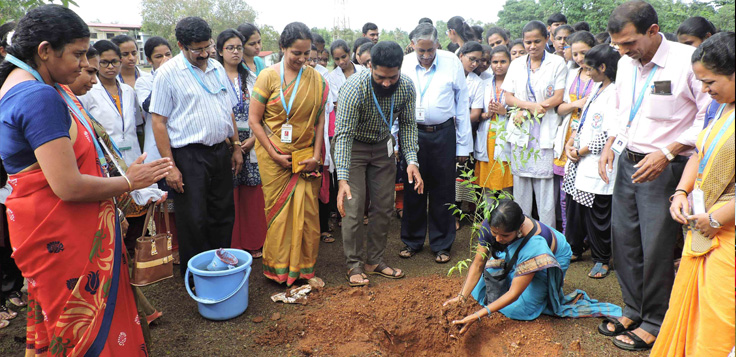 World Environment Day
The NSS unit, Department of Herbal Drugs (Dravyaguna) and herbal garden management jointly organized the observation of World Environment Day at SDM Ayurveda College Udupi on the 14th of June. The Professor of Poornaprajna College Udupi, Dr. Prajna Marpalli graced the occasion as the Chief Guest and deliberated regarding the practical aspects of environment conscious in everyday life. Assistant Student Welfare Officer Dr. Veerkumar K presided over the event.
Plant species that are recognized to be vulnerable were planted within the campus with an objective of conservation. Members of the NSS unit also extended their voluntary service by cleaning the surroundings after the event.