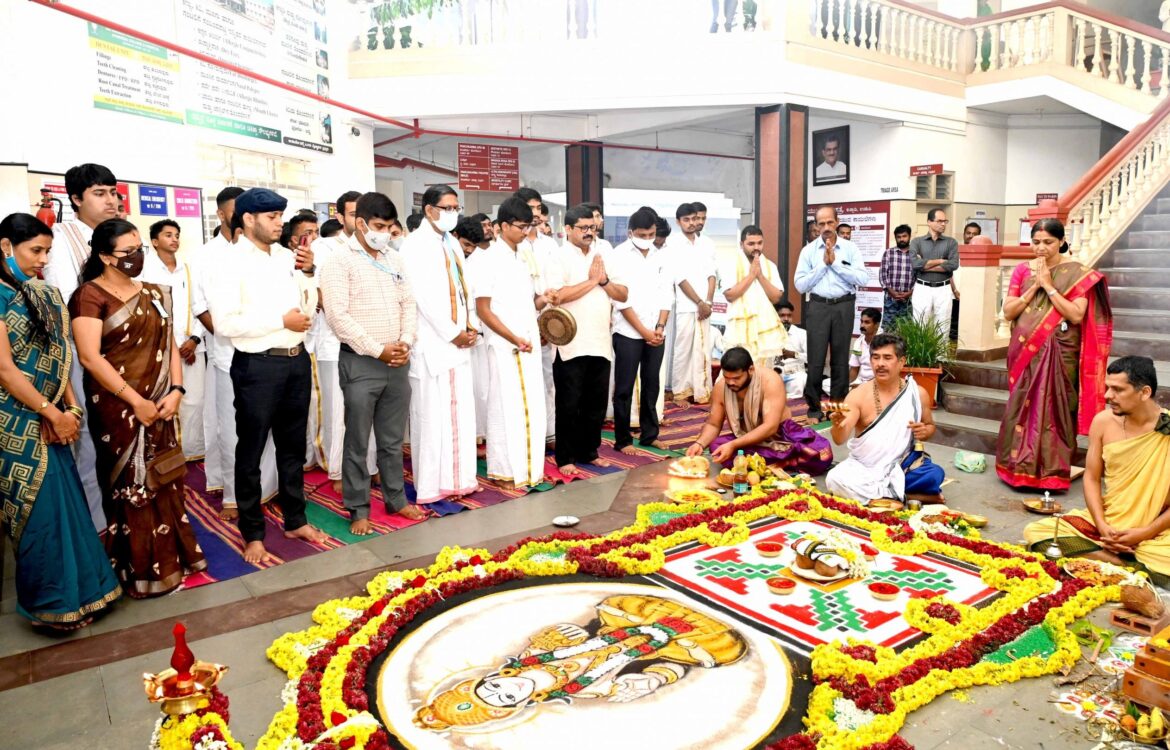 22nd Disciplinary Ceremony at S.D.M
Sri Dharmasthala Manjunatheshwara Ayurveda Mahavidyalaya Shishyopanayana Ceremony was attended by Dhanvantari homa in the presence of students and teachers. Thereafter, the Dhanvantari victory of lord Vishnu, who was recognized as the incarnation of Lord Vishnu, Vaidyavasi Dhanvatari jayanti was celebrated on 2nd December as every year.Balakrishna Bhat, a vidvan priest, performed the pooja. Principal Mamatha K V actively participated in the worship program.
Shri Subramanya Bhat P, associate professor department of Samhita Siddhant, and Dr Krishnamurty N. associate professor of Rachana Shareera. Under the leadership of these Bachelor and Postgraduate students sought Sri Dhanvantari from the Bajana complex.The medical superintendent of the hospital, Dr.Nagaraj S, Dean of Postgraduate Dr Niranjan Rao, Associate Dean Sucheta Kumari, Student wellness officer Veerkumar K. and institutional faculty, non-faculty, students were present.