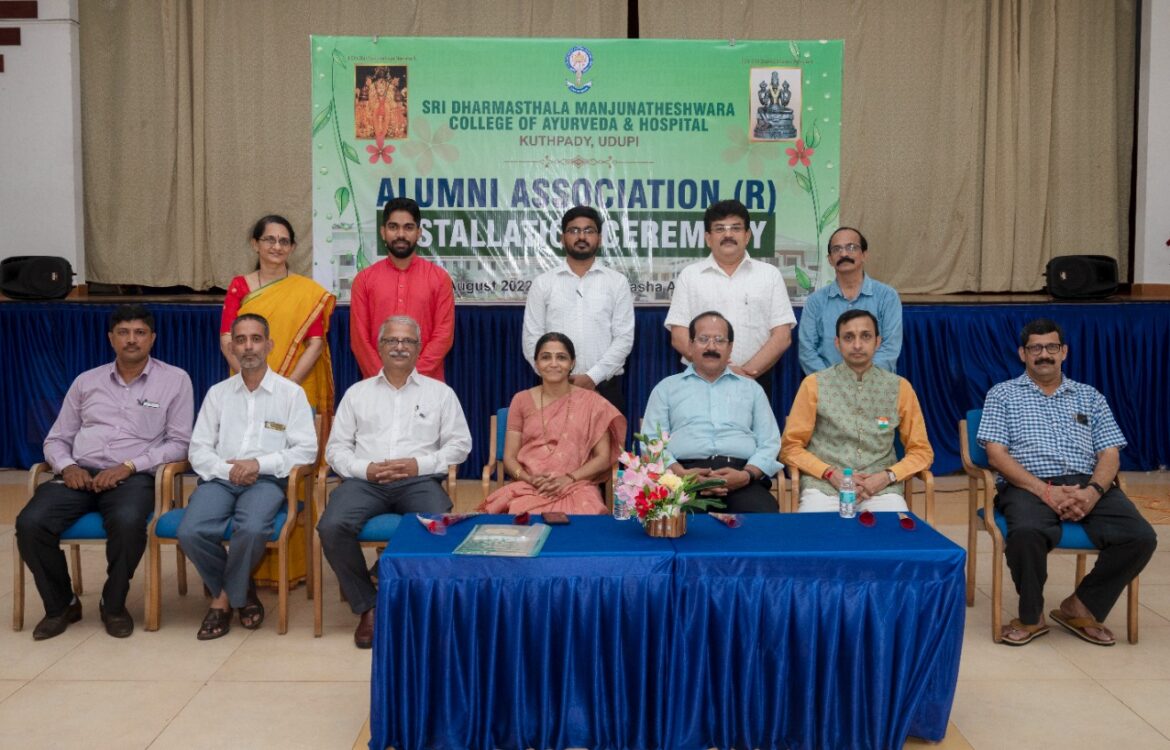 SDM Udupi Alumini Association Installation Ceremony
SDM college of Ayurveda and Hospital Udupi alumni association® Installation ceremony conducted on 15th August 2022. SDM college of Ayurveda and Hospital Udupi had an informal Alumni Association which was working effectively since Many years. Due to the excellent rapport shared by our faculties with alumni we are able to make a strong bonding and network between alumni and institute. Many of them are willing to 'Give-Back' to their alma-mater as a sign of their gratitude and affinity towards the institution in the format of their knowledge and skills that they have learned in this huge medicine and ayurveda world.
This informal Alumni Association with the different suggestions by alumni has transformed to formal registered Alumni association and installation ceremony conducted on 15
th
August 2022 with the objectives of
Create a strong network between Alumni and Institute.
Create a strong network for Alumni progression as well as student's progression.
To promote a sustained sense of belonging to the Alma Mater among the Alumni by being in regular contact with them.
To provide a forum for the Alumni for exchange of ideas on academic, cultural and social issues by organizing and coordinating reunion activities of the Alumni.
Maintaining the updated and current information of all Alumni.