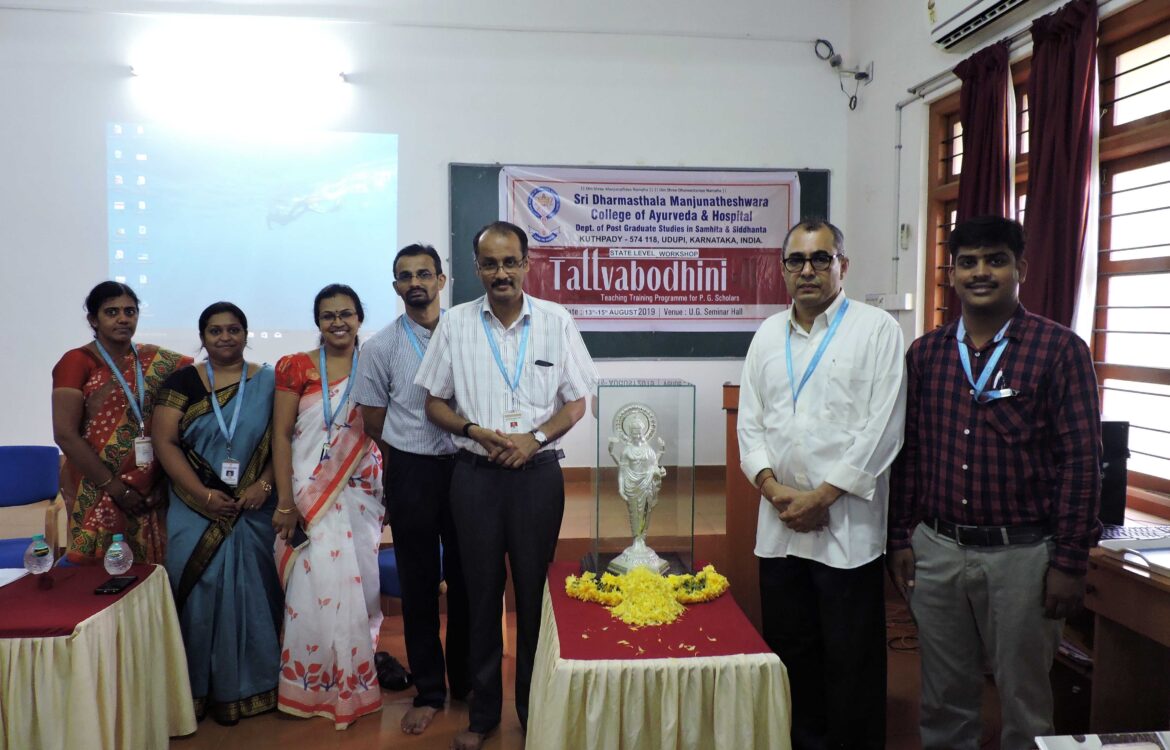 National workshop on 'Tattvabodhini'
A national level workshop on 'Tattvabodhini' was organized at SDM Ayurveda College Udupi from the 13th to 15th of August. Director of PG studies of the college, Dr. Niranjan Rao inaugurated the event. Assistant Director Dr. Nagaraj Bhat encouraged the participants to make the most of the opportunity.
The faculty members of 'Samhita Siddhanta' department, Dr. Shrikanth PH, Subhramanya Bhat, Dr. Vidyalakshmi K, Dr. Likitha DN, Dr. Archana Shukla took part in the workshop as resource persons for three days. 19 delegates who were a part of the workshop availed information and experiences ranging in forms from discourses to songs. The participants of the workshop also took part in the Independence Day celebrations held at the college on the last day.
Valedictory ceremony of the event took place on the 15th of August. Dr. Nagaraj Bhat advised the participants to implement their learning in life and take the knowledge base a step higher. Certificates were awarded to all participants, some of whom shared their experiences of the workshop. Department head Dr. Shrikanth PH read out the workshop report. Students of Samhita Siddhanta were commended for their voluntary work during the workshop.