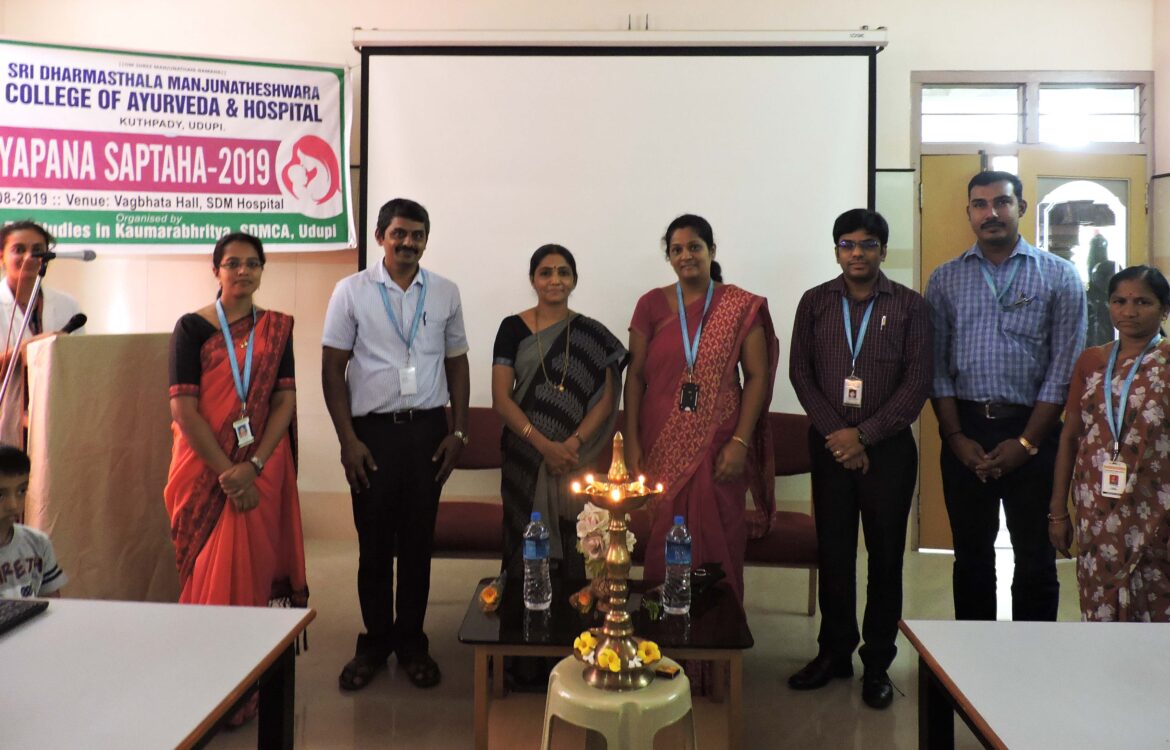 Breast Feeding Week observed at Ayurveda College Bangalore
SDM College of Ayurveda Bangalore observed the 'Breast Feeding Week' and conducted a conference on 'The importance and methods of breast feeding' for a target audience on the 3rd of August 2019.
The Medical Officer of SDM hospital, Dr. Mamata KV presided over the event. The Assistant Professor in the departments of Prasuti Tantra and Stree Roga of the college, Dr. Aparna Jain delivered a discourse on the importance and methods of breast feeding for infants, for the students and parents in the audience. HOD of children's ailments department Dr. Prithviraj Puranik was present as the coordinator of the occasion.